Test of Numbers
Here's a test of numbers! But it will only work in the year , so
when your finished being mystified and amazed spread it around
while it lasts. Here we go...

~umm.. since it only worked in the year 1999, just do everything the same, but pretend it's a year behind and not actually the year 2000... : )

DON'T CHEAT BY SCROLLING DOWN FIRST! It only
takes 30 seconds. Work this out as you read. Don't read the bottom until
you've worked it out!
1. First of all, pick the number of days a week that you would like
to eat out.
2. Multiply this number by 2.
5. If you have already had your birthday this year, add 1749. If
you haven't, add 1748.
6. Now subtract the four digit year you were born.
You should now have a three digit number:


The first digit of this was your original number (i.e. how many times you want
to go out each week). The second two digits are your age. This is the only
year (1999) it will ever work, so spread the fun around while it lasts.

Earn Cash just by serfing the net!!! Check out my "Making Money" page to find out Many different ways how!!!

If you want to keep sending this on here's a few ways how!!! : )
E-Mail

Just click on the
MailBits recommending
button below, and
fill out the
appropriate boxes!!

ICQ

1. Make sure this page is up. Have your contact list available. Highlight the person's name that you want to receive this page by left clicking on their name.
2. Once highlighted, right click your mouse and select "web page address (URL)" from the menu.
3. A new box will pop open. The URL will automatically be selected (otherwise enter http://jbolfrog.tripod.com/numbers.htm). You could add a description (e.g. "Forward this to all your friends! It's a wonderful web page!"), hit send, and you are done.
4. If you want to send it to multiple people, hit the "more" button on the left, then click on "multiple recipients" and select the names on your list.
| | | |
| --- | --- | --- |
| | ~*More ICQ Greetings*~ | |

These are a few more GREAT sites that I've also made

~*Test of Life and Love*~
~*Test of Numbers*~
~*The Elephant Dance*~
~*Food Equations*~
~*Friendship Reminder*~
~*Synaptic Wiring*~
~*How To Annoy People*~
~*How Now Brown Cow*~
~*Good Luck Totem*~
Return to Jbolfrog's delightful Homepage:

Sign My Guestbook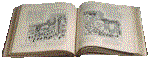 View My Guestbook
Also if you'de like, take a moment to sign my Guestbook : )

There has been
people taking and enjoying this
FastCounter by LinkExchange
Test of Numbers since Aug 26th 1999.
Copyright © 1997 Jbolfrog