You may have heard of the HampsterDance,
but I bet pennies to dollars you haven't seen...
The Elephant Dance





If you would like to spread the Dancing Craze,
here's a few ways how!!! : )
E-Mail

Just click on the
MailBits recommending
button below, and
fill out the
appropriate boxes!!

ICQ

1. Make sure this page is up. Have your contact list available. Highlight the person's name that you want to receive this page by left clicking on their name.
2. Once highlighted, right click your mouse and select "web page address (URL)" from the menu.
3. A new box will pop open. The URL will automatically be selected
(otherwise enter http://jbolfrog.tripod.com/elephant-dance.htm). You could add a description (e.g. "Forward this to all your friends! It's a wonderful web page!"), hit send, and you are done.
4. If you want to send it to multiple people, hit the "more" button on the left,
then click on "multiple recipients" and select the names on your list.

Earn Cash just by serfing the net!!! Check out my "Making Money" page to find out Many different ways how!!!

Return to Jbolfrog's delightful Homepage:

| | | |
| --- | --- | --- |
| | ~*More ICQ Greetings*~ | |

These are a few more GREAT sites that I've also made

~*Test of Life and Love*~
~*Test of Numbers*~
~*The Elephant Dance*~
~*Food Equations*~
~*Friendship Reminder*~
~*Synaptic Wiring*~
~*How To Annoy People*~
~*How Now Brown Cow*~
~*Good Luck Totem*~

Comments, suggestions?

you can drop me a line:

Sign My Guestbook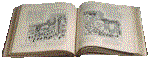 View My Guestbook
Also if you'de like, take a moment to sign my Guestbook : )

There has been
people enjoying this
Dance Craze since April 14th 1999.
Copyright © 1997 Jbolfrog